Contact Us
Author/Publisher: Roger & Jenny Marks
Email
If you would like to enquire about or register your interest in our USB of the QAWW2 book, or if you have any other enquiries, please email us at:
Orders
Interested in ordering one of our books on usb? Download a printable order form in PDF or DOC format from below:
› Universal Order Form: pdf | doc
Complete the form and return to the postal or email address provided on the form. The PDF version of the form can be filled out electronically or manually, printed and posted to us by mail, while the DOC version can be filled out using MS Word, saved to file and emailed to us.
We accept payment by cheque or electronic fund transfer. Items will be mailed upon receipt.
Any problems, please contact us.
---
About The Author
Roger R. Marks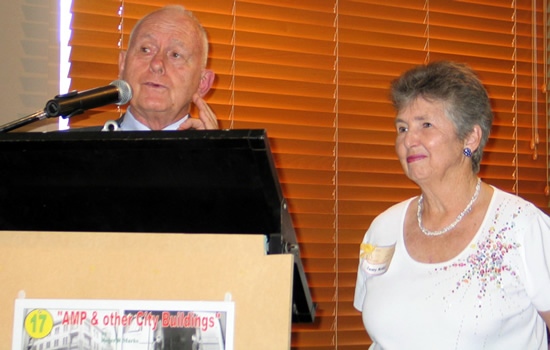 Roger is a retired civil engineer in his mid eighties. His life-long love of aviation springs from his early boyhood (WW2 years) in Bundaberg, QLD – see QAWW2 page 121 on BUNDABERG. It is one of the 60 most prominent airfields given illustrated text in QAWW2.
Roger wanted to do aeronautical engineering but finished up doing civil. With periodic involvement in modern-day airfield design & construction, his job took him throughout most of Queensland. Without the idea of a book in mind, Roger began sussing out and visiting World War 2 airfields / airstrips – even Emergency Landing Ground (ELG) sites.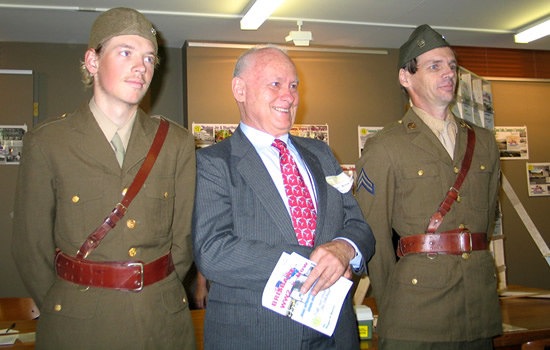 On retirement from civil engineering, Roger decided, among other projects, to tidy up his accumulated hard information on the approx 190 relevant sites in Queensland and put it into some sensible book form.
Rogers wife Jenny, long an accomplished typist, typeset QAWW2 and cutting a long story short, Roger & Jenny self-published it.
Roger and Jenny married in 1962 and that web site is still 'registered'. Tim, Ben and Andrea are their three children, Tim still living in Cairns, North Queensland where the family spent the late 1970s.
Roger has 'some other interests', like hands-on aircraft restoration (mainly woodwork that is!) and some snippets from this interest have now been added. For example, see Lang Kidby's AVIAN.
See also my (1999) work helping with a WW2 P-39 restoration.
Roger is a member of AHSA Inc., Aviation Historical Society of Australia and during 2003, he was keen to have schools throughout the nation, observe the CENTENARY of Powered FLIGHT.... Roger was also a long time member of EFAS Inc., Eagle Farm Aviation Society.